Here is a link to the original story on the team's website.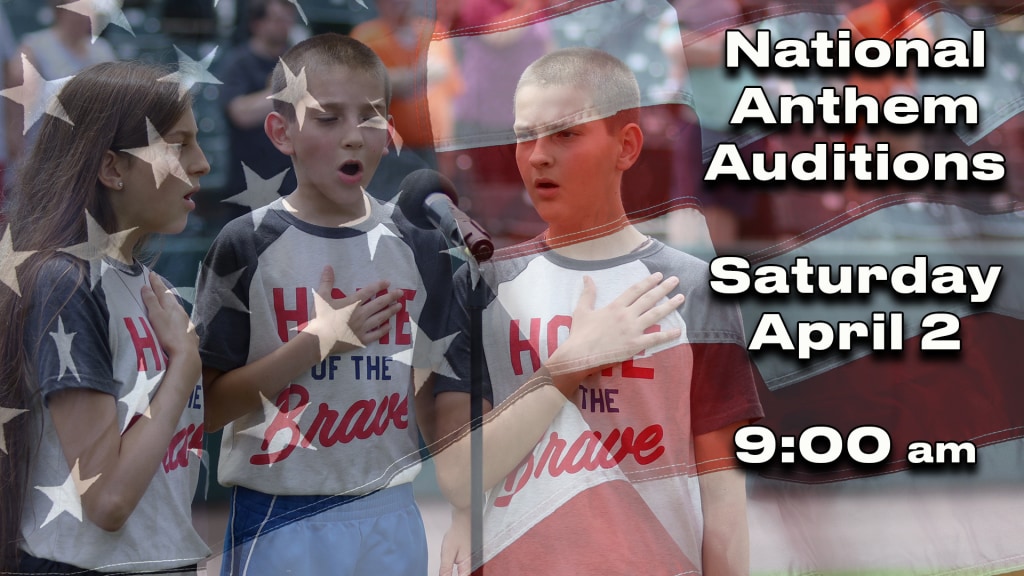 The Bowie Baysox will host live auditions at Prince George's Stadium on Saturday, April 2, 2022 to perform the national anthem before a 2022 Baysox home game. Stadium gates will open for registration at 9:00 a.m. and auditions will begin at 9:30 a.m. The team will feature a live performance of "The Star-Spangled Banner" before all 69 home games this season as it has done for all home games since 1994.
Every participant must register in person, and auditions will be conducted on a first-come, first-audition basis. The auditions will be held rain or shine. National Anthem word/lyric sheets will not be permitted to be used during the audition process nor will they be permitted to be used by those selected to perform the anthem on a game date. All auditions must be done in person. No recordings or videos will be accepted as an audition. People who either performed or were approved to perform during the 2021 season do not have to audition again this year.
The auditions are open to any individual or small group that is interested. Auditions are open to singers and instrumentalists.
Large groups such as school or church organizations interested in performing the national anthem at a game should call the Baysox at (301) 464-4880 during regular business hours, Monday through Friday from 9:00 a.m. to 5:00 p.m. and speak with a member of our Group Events department.
The 2022 Bowie Baysox season will begin on Friday, April 8, 2022 against the Richmond Flying Squirrels at 7:05 p.m. Keep up to date with all the Baysox news during the offseason by visiting baysox.com and be sure to follow the Baysox on Facebook, Twitter and Instagram.
For Anthem Audition questions, please e-mail [email protected] with the subject "Anthem Auditions".