Here is a link to the original story on the team's website.
Nonprofit selected as one of five CommUNITY grant recipients
For Charlotte's Megan Smithers, nominating an organization for Minor League Baseball's CommUNITY grant program was a no-brainer, given the team's relationship with and appreciation for the Young Black Leadership Alliance.
The Knights' director of community relations selected YBLA for its involvement with Black youth in the Charlotte area. Founded in 2006, YBLA works to "educate and develop young black leaders to have a positive impact in their community and beyond." Through its flagship Ambassador program, YBLA identifies student leaders in high school, helps get them ready for college and their early professional years while also training them to mentor students of all grade levels.
Recently, in light of social justice issues that have come to the forefront, YBLA launched another campaign called Community Conversations — a three-tier program aiming to educate, collaborate and solve disparities affecting the Black community in Charlotte.
"Community Conversations has been a great way to create positive communication," Smithers said. "They've been able to create a platform where people can come join and talk openly and really either educate themselves or listen to other people.
"I think the leaders and founders of YBLA realized the opportunity to create positive conversation. This also showed these young Black youth that they are helping to further their careers and further their education. It allowed them to get involved."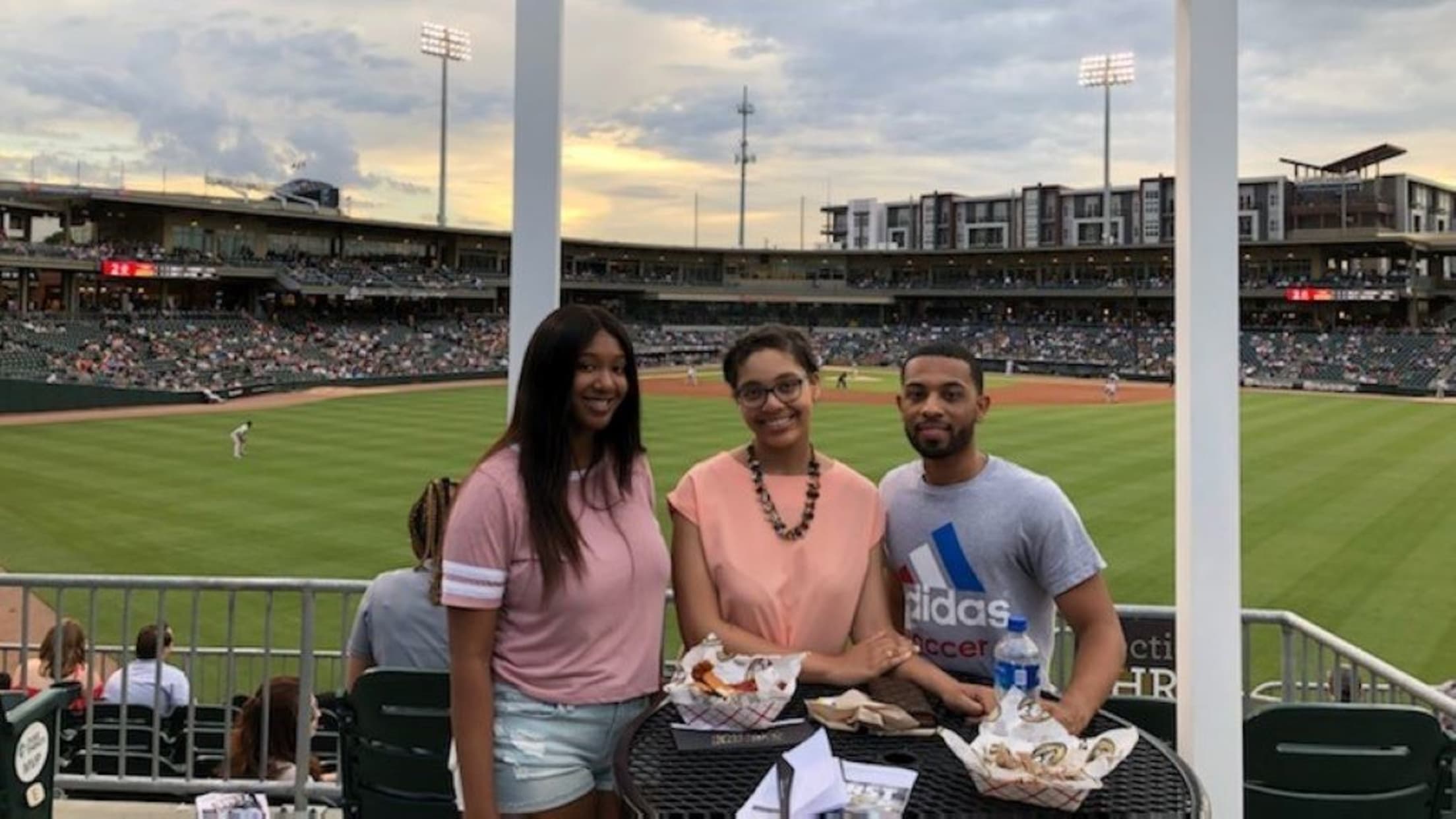 Members of the Young Black Leadership Alliance enjoy a Knights game. Charlotte Knights
Eager to recognize the important work of nonprofit organizations in 2020, Minor League Baseball came up with the idea of awarding five $500 grants to organizations spanning the country that are supporting their local and diverse community in an impactful, relevant way. YBLA joins Dreams Go On (Altoona Curve), Charleston Hope (Charleston RiverDogs), El Pasoans Fighting Hunger Food Bank (El Paso Chihuahuas) and ¡HICA! (Birmingham Barons) as recipients receiving that grant on behalf of MiLB Charities.
"YBLA is doing some really great things in our community," Smithers said. "They make sure (their ambassadors) succeed, go to college and become good community advocates."
This is not the first time the Knights have helped recognize the efforts of YBLA. In 2017, Charlotte awarded the organization a $3,500 grant as part of its Safe at Home campaign. The Knights also work closely with YBLA for education opportunities in the sports industry, serving as a community liaison.
"If they have kids in their program that have sports-tracked minds or want to go into sports, we are a good advocate for them," Smithers said.
COVID-19 has forced YBLA's in-person sessions for the 2020-21 school year to be conducted online. However, that hasn't hindered the organization's ability to impact and inspire the Charlotte community. Community Conversations still take place online every Tuesday, and the sessions are open to the public.
"This allowed the youth to get involved, which was a different aspect hearing how things are affecting them," Smithers said. "It's definitely a cool way that they were able to engage with all the demographics during this kind of unrest."
Katie Woo is an editorial producer for Minor League Baseball. Follow her on twitter at @katiejwoo.