Reading program helps children set and achieve goals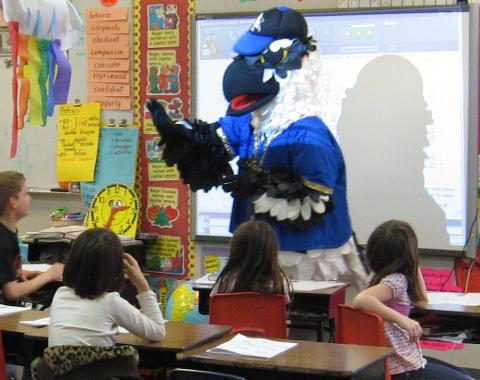 The Missoula Osprey's biggest and most successful community program is the Hit the Books Reading Program, which is underway in nearly 30 Missoula-area elementary schools.  The 2012 Osprey Hit the Books Reading Program encouraged nearly 5,000 area students to read over 50,000 books.  There are over 240 classrooms and almost 5,000 students signed up to participate in Hit the Books this year.
"Hit the Books is one of the best reading programs in all of professional baseball," said Osprey Vice President/General Manager Jeff Griffin.  "The program is incentive based designed for Missoula-area students to set goals and follow through with achieving them over a six week period."
The Osprey started the program during their inaugural 1999 season and participation has grown each year.  At the time, no one knew how big the program would become and the impact it would make on the community.  The program has grown to become one of the best reading programs in all of minor league baseball.
"The program is great for the community and we are very proud of all of time the students and teachers put in to make it a success," said Griffin.  "Educators tell us the program helps motivate students as summer vacation approaches."
Hit the Books is set up like a baseball game, meaning there are nine innings (three books equals one inning), and students receive a different prize for each inning completed.  Each classroom is given Osprey reading charts, so students can track their progress.  Every student that participates also gets a certificate of achievement from the Osprey and the opportunity to win a Kindle reader.  Other prizes include pencils, erasers, pencil pouches, rulers, pencil sharpeners, Ollie Osprey magnets, an exclusive dessert party and ticket vouchers to an Osprey game.  Over $100,000 in prizes was awarded to area students in 2012.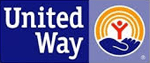 Hit the Books is made possible in part by the United Way of Missoula County, who has been a strong supporter of the program over the years. The Hit the Books campaign gives students the opportunity to achieve goals and develop their reading and comprehension skills. The United Way's "Live United" campaign's current initiatives focus on helping children and youth fulfill their potential through education, improving financial stability for individuals and families, and improved health for all citizens.
The program culminates with a celebration at one of seven Osprey home games designated as Hit the Books Nights, where students are honored for their achievements.
For more information on becoming part of the program, contact Griffin at jgriffin@missoulaosprey.com.
This article originally appeared on the official website of the Missoula Osprey. Click here to view the original story.