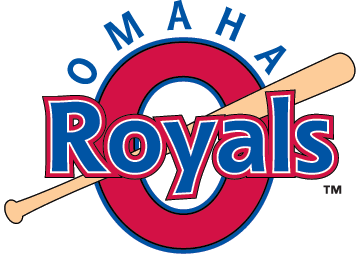 The Omaha Royals increased their giving to local charities, community organizations and schools during the team's 2009 season. The Royals, with the help of several of the team's advertisers and its fans, donated more than $861,000 this season, mostly in the form of tickets and cash. That figure was up almost $40,000 from 2008.
"We continually talk about being engaged in the metro community and 2009 was again proof of our mission," said Martie Cordaro, Royals Vice President/General Manager. "We are excited about what we have planned for 2010 and hope that new sponsors will join us so we can even further impact the community."
Two season-long promotions generated over $11,000 in cash

for two charities. The "Hurl the Pearl" promotion, presented by Nissan of Omaha and McDonald's, raised almost $8,200 for the Ronald McDonald House. Werner Enterprises donated $2,870 to PlaySmart through its RBI promotion, in which the Royals' 2009 presenting sponsor pledged $10 for each Royals RBI at home.
Once again in 2009, the Royals held silent auctions of various specially-designed jerseys and caps – autographed by the players who wore them –  during several home games. On June 6, an auction of baby blue jerseys and caps raised $2,155 for the Nebraska Colon Cancer Screening Program. The Royals wore red caps on June 27, w

ith that auction and a $1 donation for every red item sold at the Royal Treasures Gift Shop netting $1,114 for the ALS Association. The fourth annual Strike Out Breast Cancer Night on August 7 featured an auction of pink jerseys and the sale of pink hats, providing $3,479 for Susan G. Komen for the Cure. An auction of Royals black hats on August 28 raised almost $1,000 for the Make-A-Wish Foundation, while a September 3 auction of baseball memorabilia generated over $1,400 toward the team's $11,000 goal to support the AllPlay Foundation in 2010.

In 2009 the Royals donated thousands of tickets to their home games, with most of them being earned by school children through good work in the classroom. Almost 24,000 students from 74 area schools were encouraged to read books in exchange for tickets to Royals games in the Hit the Books program, which was presented by the Nebraska College Savings Program. Nearly 11,000 students from 70 area schools received tickets to the team's April 20 game for the 10th annual Cox Communications Home Run for Youth Day. The Royals donated 25,000 Reserved Seat tickets for their August 8 game to the Omaha Public Library's Summer Reading Program.  10,000 General Admission tickets went to the United Way for that organization to use as a "thank you" gift for their donors.  Also, businesses and season ticket holders donated over 2,800 Royals tickets to Baseball Buddies, with those tickets going to kids who normally wouldn't be able to attend a game.

The team's Community Organization of the Night program continued to grow in 2009. Partnering with Thrivent Financial for Lutherans, the Royals provided over $53,000 worth of advertising, booth space and tickets to 72 non-profit groups and gave them a forum on-field and on the team's game broadcasts to talk about those organizations' work in the community.

Royals fans brought more than 2,200 cans and boxes of Our Family Brand food to Sunday home games, with all of it going to the Open Door Mission. In exchange, those fans received more than $15,000 worth of tickets.
The Royals staff, players and mascots were also busy away from the ballpark, with the staff giving more than 400 hours and the players and mascots chipping in over 200 hours to community service and appearances. On June 11 alone, Royals staff members committed more than 50 hours of community service, in honor of the team reaching the 11-million fan milestone earlier in the season. On August 22, a dozen staff members, family, partners from Lovgren Marketing Group and Casey took part in an ALS Walk at Elmwood Park, raising $4,500 in pledges. The team held its annual golf tournament on August 31 at Pacific Springs, raising more than $2,500 for the Muscular Dystrophy Association in honor of Royals manager Mike Jirschele's family.