Here is a link to the original story on the team's website.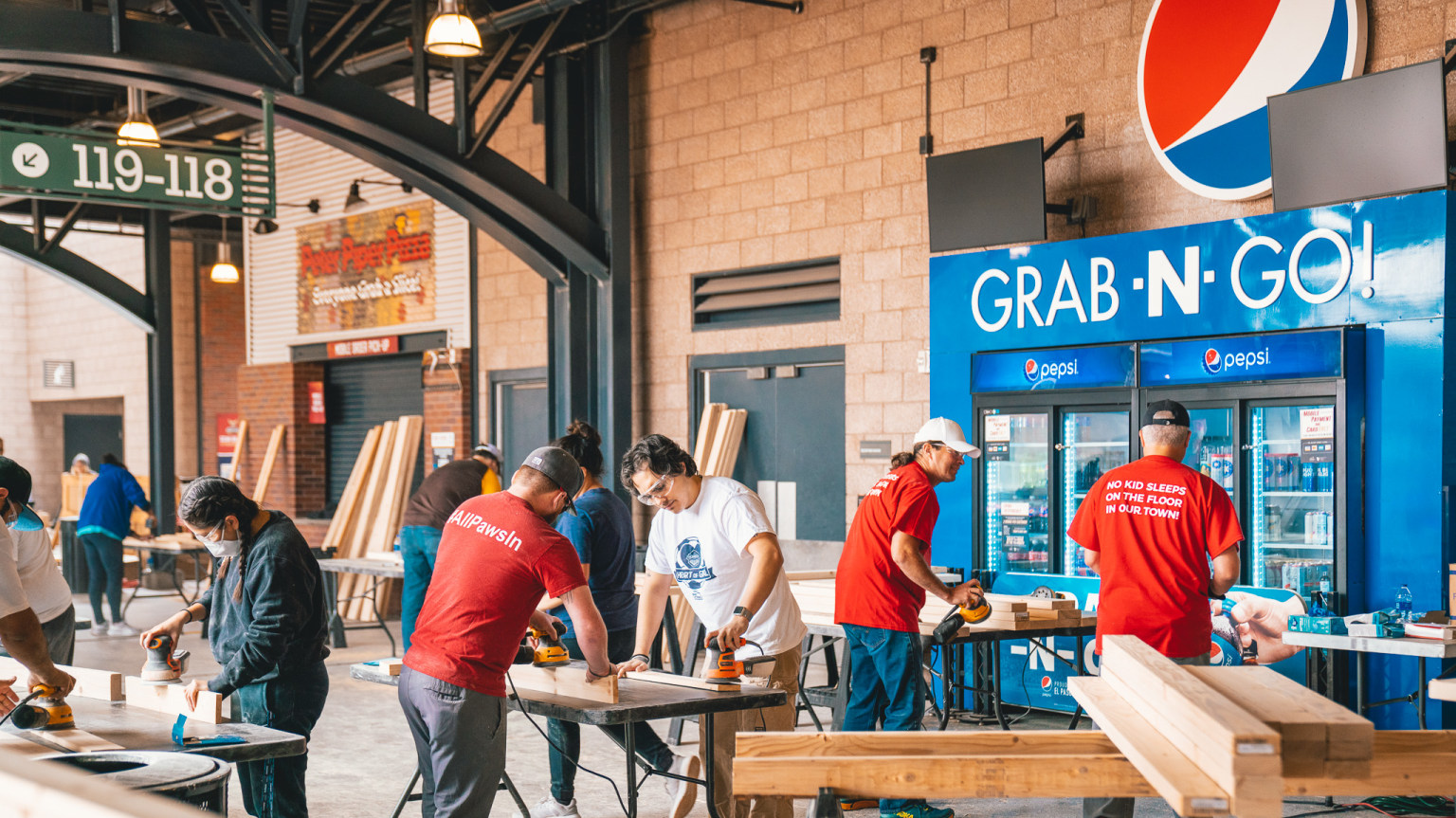 EL PASO, TEXAS – December 16, 2022 – Two weeks after building and assembling beds, the Chihuahuas Volunteer Pack and Locomotive Heart of Goal, both presented by Helen of Troy, are partnering with Sleep In Heavenly Peace (SHP) El Paso Chapter to deliver beds to children of two El Paso families just in time for Christmas.
The team of volunteers will deliver beds to the Ramos and Lubreras families, respectively, tomorrow, Saturday, December 17 beginning at 10 a.m. Each of the families have three children and will receive bunk and single beds. The team will also set up the beds for the children. Each bed will take 15 minutes for set up.
The beds were built and assembled by Chihuahuas & Locomotive volunteers on December 3 at Southwest University Park. The build was the first of its kind in the El Paso area for SHP El Paso. As part of the volunteer event, the El Paso Chihuahuas and El Paso Locomotive Foundation donated $5,000 to purchase materials for beds.
SHP El Paso is currently taking bed request for families with children between the ages of three and 17 years of age. Families who wish to apply can visit https://shpbeds.org/chapter/tx-el-paso/. SHP is seeking bed requests for children living in the 79901, 79905, 79907, 79915, and 79930 El Paso area codes.
About Sleep in Heavenly Peace
Sleep in Heavenly Peace had its start like many other charities, in a garage. It was Christmas time, a time of joy and happiness, a time of giving and love, but also a time of bitter, cold weather and snowstorms. A project, that was started with the build of one bed for a single family developed into something a whole lot more. With wood left over from the first bunk, another idea was created. "Who else could benefit from this bunk"?
SHP is a 501(c)3 non-profit organization. The federal ID is 46-4346568 in the United States.