Here is a link to the original story on the team's website.
In celebration of Black History Month, throughout February, teams across Minor League Baseball are taking a look back at some of the best Black players to suit up for their club.
While some of these standout performers went on to have long, illustrious Major League careers, others simply had great Minor League careers. In some cases, just one incredible season that went down as "a year for the ages."
Over the month, we will highlight some of the best Black baseball players to ever come through Iowa in franchise history.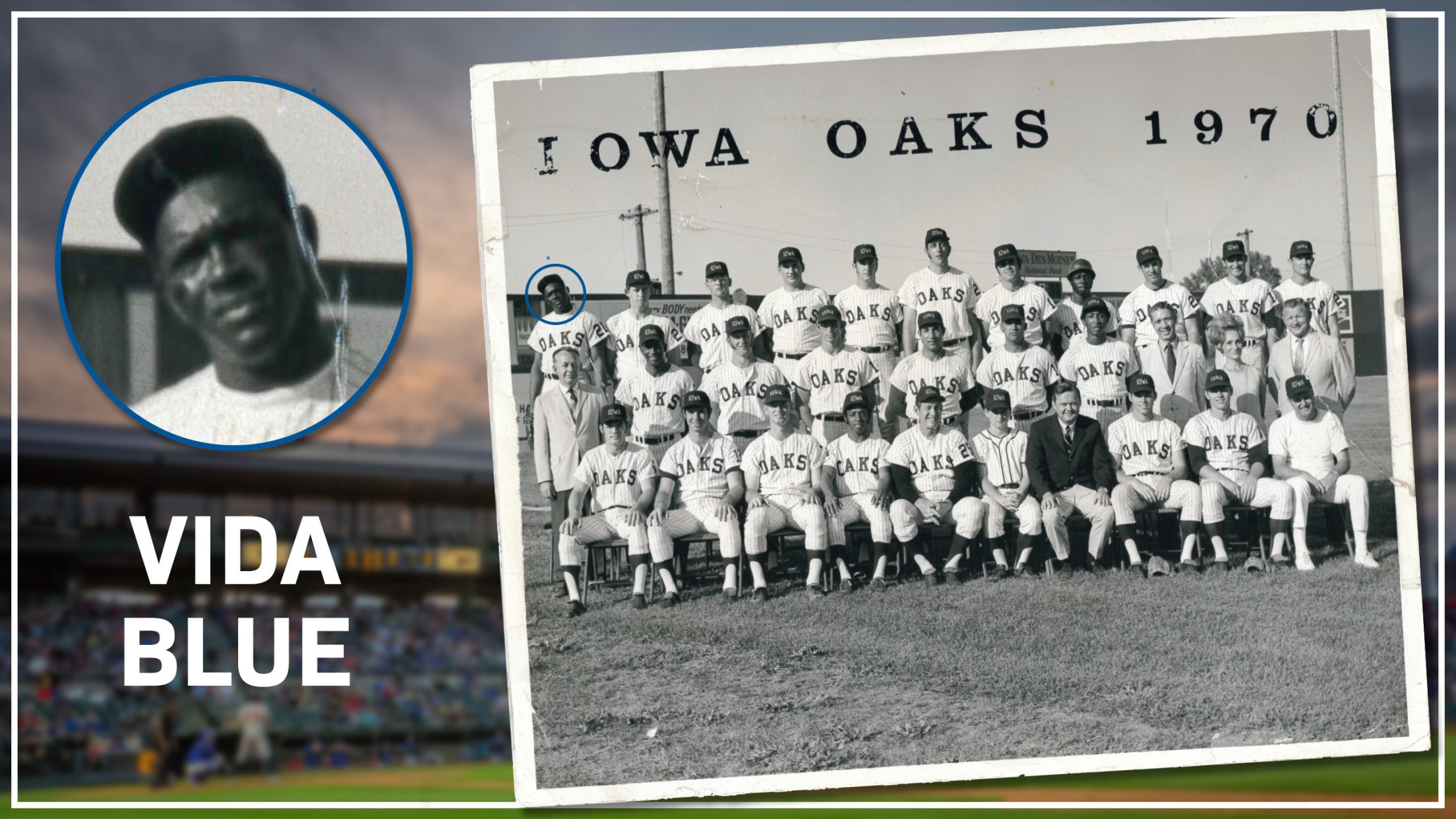 Vida Blue (1970)
Vida Blue was one of the top left-handers in baseball in the 1970's with Oakland as he helped the Athletics to three straight World Championships from 1972-74. He went straight from Double-A Birmingham to Oakland in 1969, where he went 1-1 with a 6.64 ERA in 12 games (four starts). His 1970 season that began in Des Moines was the season that put him on the path to stardom.
At just 20 years old, Blue started 17 games for Iowa in 1970, going 12-3 with a 2.17 ERA. He struck out 165 batters and allowed just 88 hits in 133.0 innings before a promotion to Oakland, where he went 2-0 with a 2.09 ERA in six starts. On September 21, 1970, in Oakland, Blue threw a no-hitter against the Minnesota Twins.
The following season, at the age of 21, Blue was named the 1971 American League Most Valuable Player and Cy Young Award winner after going 24-8 with a 1.82 ERA in 39 starts. He pitched 312 innings and threw eight shutouts in 1971.
Blue went on to be a six-time All-Star and received MVP votes four times and Cy Young Award votes five times. Despite playing until 1986 when he was 36 years old, Blue never stepped foot on another Minor League field after leaving Des Moines during that 1970 season.