Here is a link to the original story on the team's website.

The Spokane Indians and Les Schwab Tires teamed up in support of our Armed Forces and restored a pair of softball fields at Fairchild Air Force Base on Tuesday, July 19th as part of the team's Community Fields Project presented by Les Schwab Tires.
"We always enjoy supporting baseball and softball at a grassroots level in our community and getting the chance to do it for our friends at Fairchild was especially meaningful," said Otto Klein, Spokane Indians Senior Vice President. "We're grateful for the sacrifices they've made and hope they enjoy utilizing these refurbished fields."
Indians front office staff and members of the grounds crew as well as volunteers from Les Schwab removed weeds and rocks, added new sod to the infield skirt, spread field conditioner, installed new mounds and bases on both fields, and striped and prepped the fields.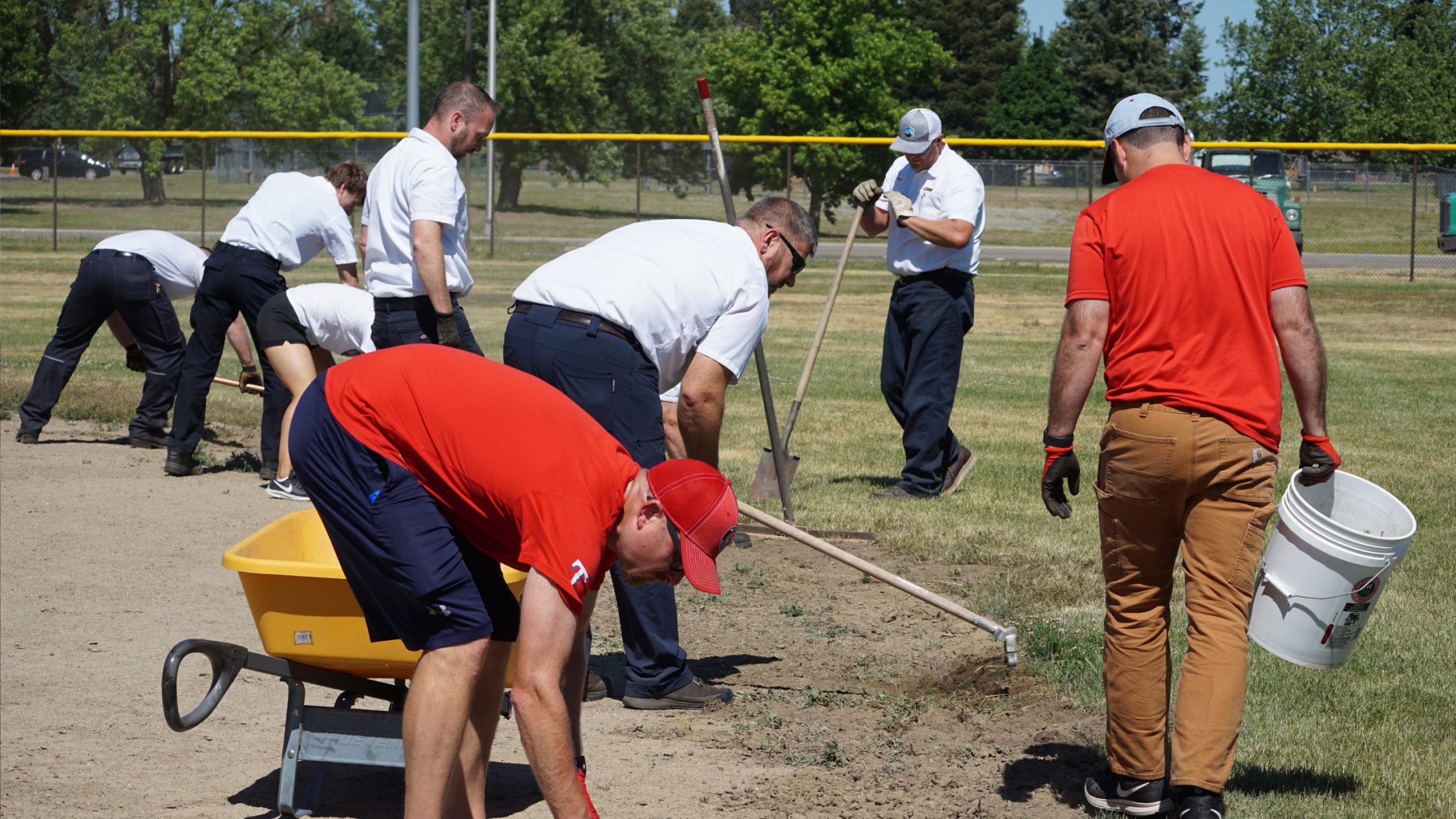 "Les Schwab is proud to invest time and resources into events and organizations that promote responsibility, hard work and serving the community – values our company believes in," said Chris Zimmerman, Airway Heights Les Schwab Store Manager. "We are happy to have the opportunity to support our friends at Fairchild."
Additional supplies and materials for the project were made possible by supporting sponsors AAA and Bulldog Rooter.
Previously restored fields include War Veterans Memorial Field in Wellpinit, Washington in 2021 and Glover Field (now Redband Park) in Peaceful Valley in 2017.
Through the Community Fields Project, the Indians and partners have pledged to restore a minimum of one baseball/softball field in the Spokane region each year. Suggestions for new fields to be included in the program can be submitted to: [email protected].