Largest total donation number since becoming the Storm Chasers with $558,733 in the past year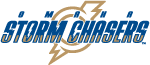 The Omaha Storm Chasers finished the 2014 season in spectacular fashion, winning the Triple-A National Championship in back-to-back seasons for the first time in franchise history, but it was also a record-setting year for the Chasers community involvement. The charitable arm of the team, the Home Run Foundation of Greater Omaha, donated $558,733 to local charities in the past year for the largest total since becoming the Storm Chasers.

"The first four years at Werner Park have been nothing but historic on the field, but what the Storm Chasers staff takes the most pride in is the impact we have in the community we call home," said Martie Cordaro, President and General Manager of the Omaha Storm Chasers. "To set total donation records in back-to-back years is as great of a victory as back-to-back National Championships in my eyes."
At Werner Park, the Storm Chasers showcased 78 non-profit groups throughout the 2014 season with the Live Wise Coalition Community Organization of the Night to provide the outlet for many worthwhile causes in the Omaha Metro. This included Game Worn Jersey Auctions, which raised $14,640 for three local charities, and a highlight of Werner Park involvement with fans and staff donating more than $3,000 and 630 items to Pilger Tornado Relief over two games in late June.

Staples of Omaha Storm Chasers Baseball, "Hy-Vee Canned Food Sunday" and the "McDonald's and Huber Automotive Hurl the Pearl" contest, had strong 2014 campaigns. The Heartland Hope Mission received 5,327 canned food donations ($37,289), the most since the move to Werner Park, while "Hurl the Pearl" accumulated $15,311 for the Ronald McDonald House marking a third straight year the team has raised more than $15,000 for the promotion.

The Storm Chasers players and mascots donated their time to the community with numerous player appearances at places such as Children's/VA Hospitals. Stormy, Casey, Vortex and the three new mascots Kernel Cobb, Cappy and Sizzle made 335 mascot appearances throughout the year which was up by more than 100 appearances compared to the 2013 season.
The front office staff donated 870 hours throughout the year, including the Storm Chasers helping struggling families during last holiday season in "Drumstick On Wheels" and Chasers FUNdamentals teaching baseball to underprivileged youth this past summer. Last month, Martie Cordaro and the Storm Chasers were named the "Community Partner of the Year" by Community 360.
This article originally appeared on the official website of the Omaha Storm Chasers. Click here to view the original story.