Here is a link to the original story on the team's website.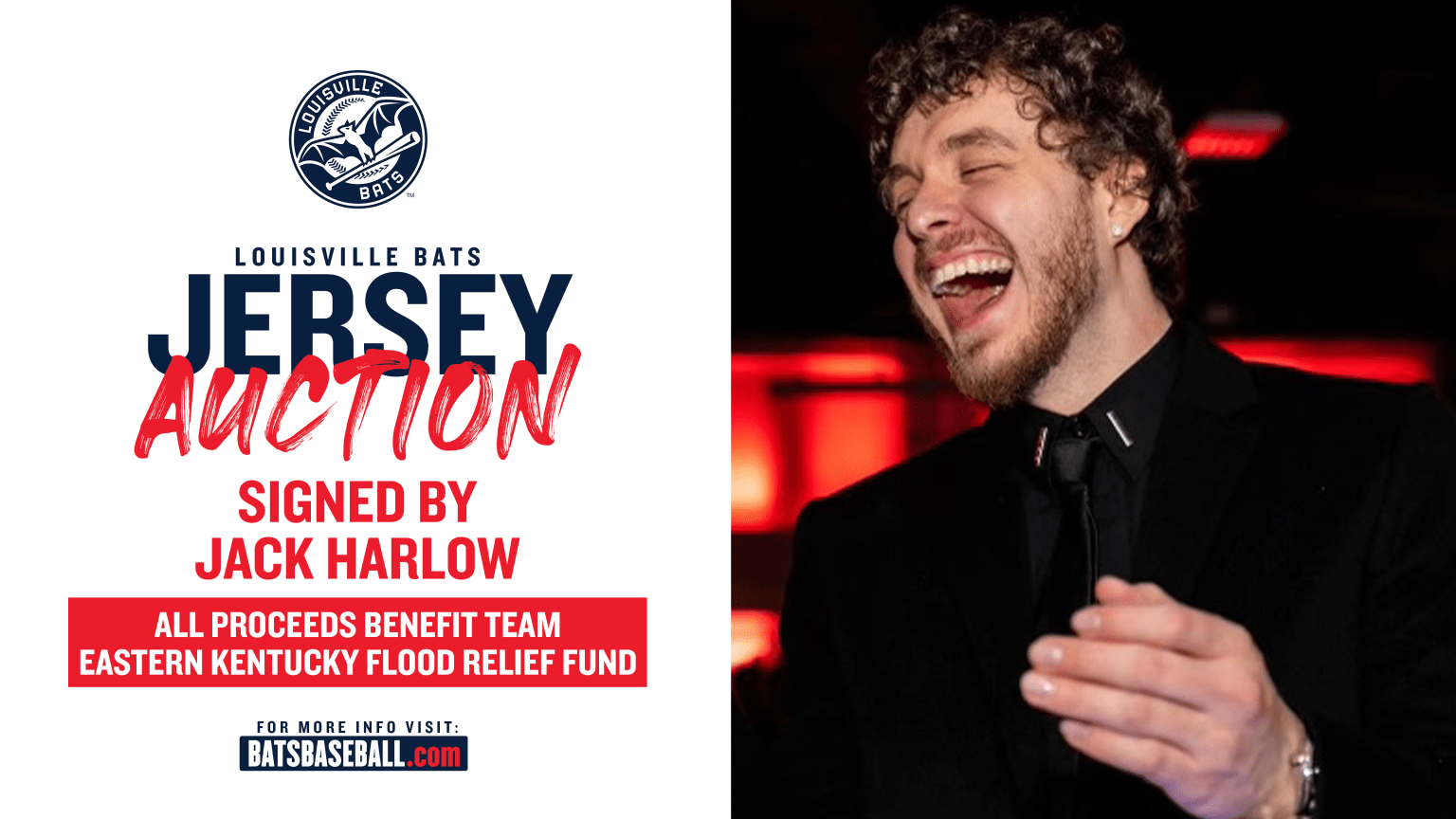 LOUISVILLE, Ky. – The Louisville Bats announced that they will be holding a bottled water/canned good drive at their Sunday, July 31 game at 1:05 p.m. against the Columbus Clippers. In addition, the team announced it will hold an online auction for a signed Jack Harlow Bats jersey. All proceeds will benefit the Team Eastern Kentucky Flood Relief Fund.
Fans are encouraged to drop off bottled water and/or canned goods at the July 31 game. Donation bins will be in the Hall of Fame pavilion located inside the west entrance to Louisville Slugger Field. In exchange for a donation, fans will receive a coupon valid for a 20 percent discount in the Bats Team Store.
The team will also auction a jersey signed by music superstar and Louisville-native Jack Harlow. Fans can bid on the jersey on the Bats website (www.batsbaseball.com) beginning Sunday night (July 31) and bidding will continue for a full week.
All proceeds will benefit the Team Eastern Kentucky Flood Relief Fund. Established by Kentucky Governor Andy Beshear following the floods and severe weather system of the past week, the fund will support those impacted by flooding in the eastern part of Kentucky. Fans can also make monetary donations by visiting the fund's website (https://secure.kentucky.gov/FormServices/Finance/EKYFloodRelief)).
The Bats today also announced that kids tickets for all remaining Sunday home day games, including this Sunday (the 31st) will be just $5. Please call the Louisville Bats Office at (502) 212-2287 with any questions, Mon-Fri (10 a.m. – 5 p.m.). And, for information about the donation drive and jersey auction, please visit www.batsbaseball.com.