Here is a link to the original story on the team's website.
Worcester's annual celebration of LGBTQ+ individuals kicked off Friday, September 2, at Polar Park's "Pride at the Park," sponsored by George's Coney Island. The WooSox welcomed local individuals, organizations, and non-profits to celebrate and honor members of the LGBTQ+ community. Fans were treated to performances from drag queens, a raising of the Progressive Pride Flag and the Intersex Progressive Pride Flag, and capped off the night with a colorful fireworks display, set to the theme of "Love is All You Need."
The night began with a bang when drag queens Regina Jackson and Betti entertained early-access patrons atop the Triple Decker Garden. The queens performed numbers from Rihanna, Britney Spears, and Beyoncé, later becoming available to take photos with fans.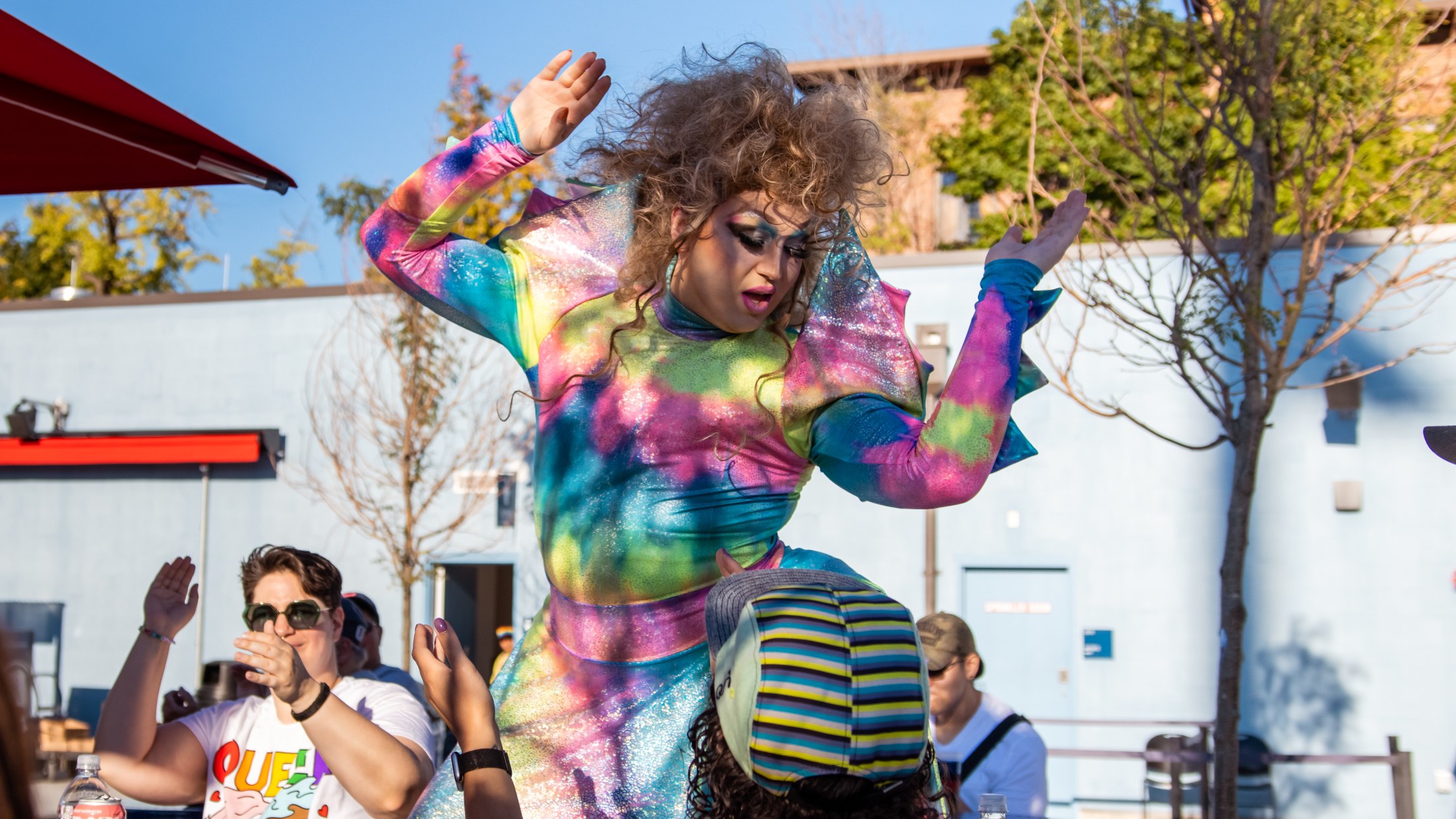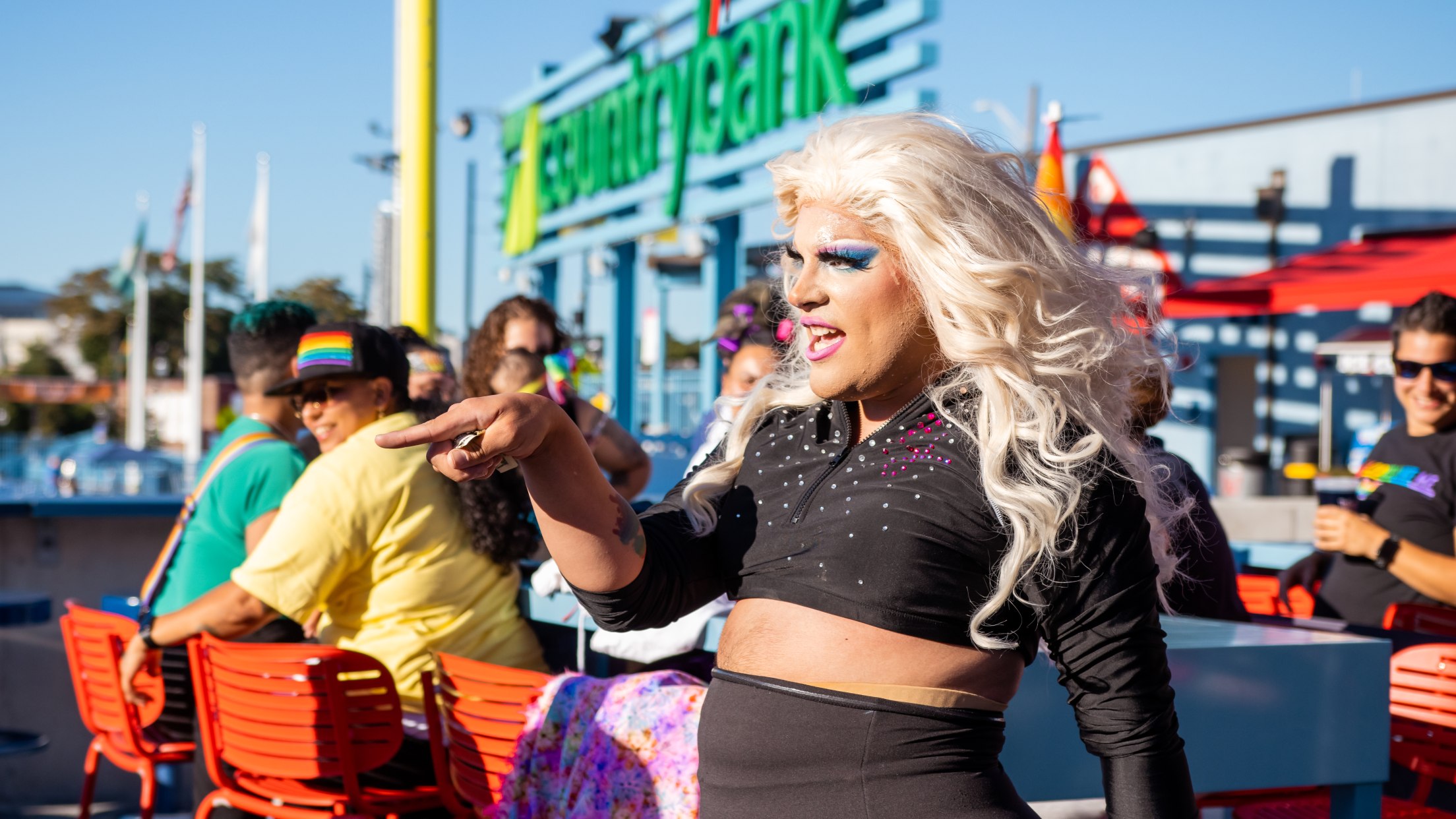 During pre-game ceremonies, Dance on Dance Center, a dance studio in Hudson, performed a rendition of "Unruly Heart," a special dance about pride, acceptance, and loving unapologetically, while waving Pride Flags high behind home plate.
The WooSox then honored their Heart of Worcester: SWAGLY.
"It was important to us that night that our event directly benefit LGBTQ+ organizations in the city, so we were excited to honor the LGBTQ+ youth group, SWAGLY, of Aids Project Worcester, with our Heart of Worcester spotlight and check presentation of $1,000," said WooSox Group Experience Coordinator Sarah Malone.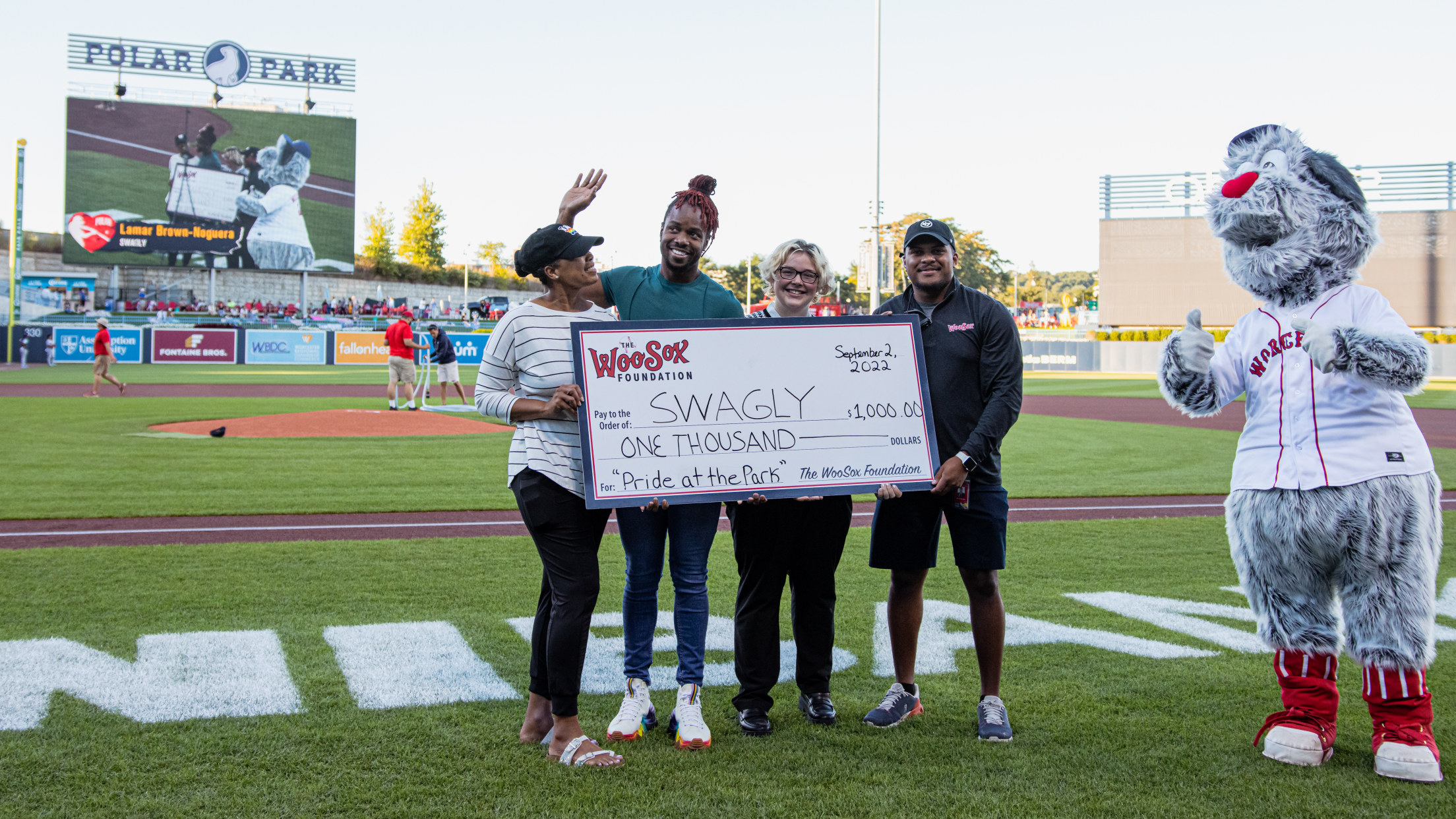 The WooSox invited Betti, a drag queen who plays "Travis" in HBO Max's new show "The Sex Lives of College Girls," to throw out a Ceremonial First Pitch. Next up, Regina Jackson, drag queen and creator of the Queer Comedy Lab, threw out a pitch.
Next, country music artist and former assistant coach with the Brockton Rox, was honored as Worcester's Hometown Hero. Ruby became the first openly gay professional player when he publically came out on September 2, 2021. Friday was the one-year anniversary since Ruby made history, and he was honored with a Ceremonial First Pitch.
"Bryan has been traveling the States with his organization, Proud To Be In Baseball, which he co-founded with other queer ball players," Malone said. "Their mission is to empower and advocate for the next generation of LGBTQ people in baseball."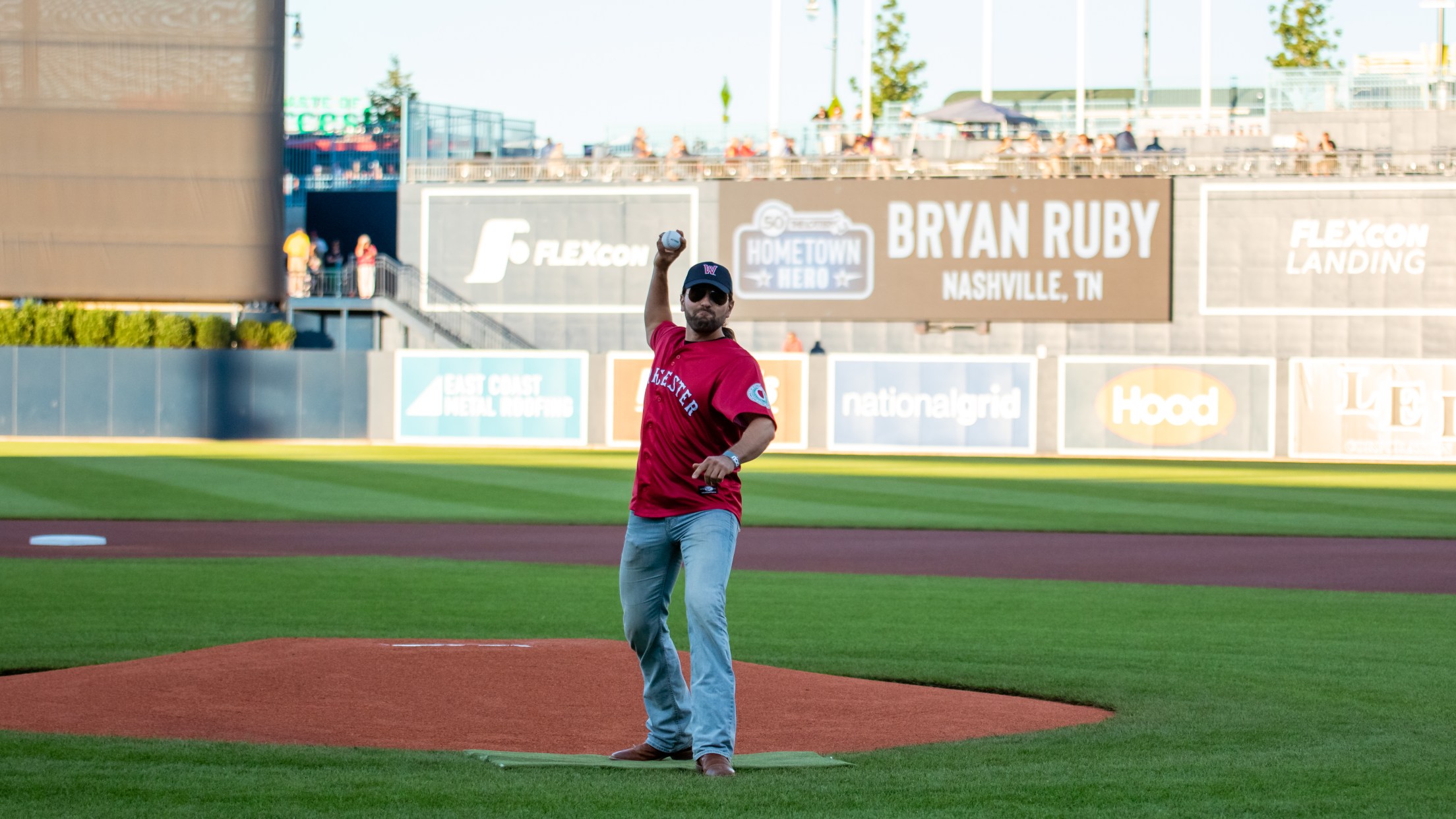 Ruby met fans in the Sherwood Diner during the game.
Finally, Worcester musician Giuliano belted the National Anthem as the Progressive Pride Flag and the Intersex Progressive Pride Flag were raised over centerfield.
As the WooSox game against the Buffalo Bison, Triple-A Affiliate of the Toronto Blue Jays, got underway, Malone saw a "remarkable" presence of non-profits and organizations that specialize in services specifically for the LGBTQ+ community in attendance.
"I was really honored to be able to work with all of these community groups throughout the season, and thrilled with how many wanted to participate," Malone said.
Among the Polar Park patrons were Rainbow Lunch Clubs for our LGBTQ+ Elders, Disabled Self-Advocacy, Mental Health Care, Trans and Gender Affirming Healthcare, LGBTQ+ Social Services, Queer Foster + Adoptive Homes, and more.
"When I was visiting these groups and checking in on folks, everyone was thrilled at the quantity and quality of fan interactions," Malone said. "It felt great to take a wheel around the park and see so many guests accessing the non-profit tables."
The WooSox fell to the Bison 8-10, yet fans were treated to a UniBank Fireworks show to the theme of "Love is All You Need."
The Worcester pride celebration reverberated through the city, with the Worcester Pride Festival occurring on Saturday, September 10.