Here is a link to the original story on the team's website.
Founded in part by former Carolina Mudcats outfielder Cameron Maybin, the Players Alliance is a nonprofit that was formed in the summer of 2020 by a group of more than 100 current and former Black MLB and MiLB players.
The Players Alliance has since grown to over 150 members, and has made major strides in accomplishing the goals set forth at its inception. Those goals include using the collective voice and platform of its roster of participating players to create new opportunities for the Black community in all areas of baseball and society.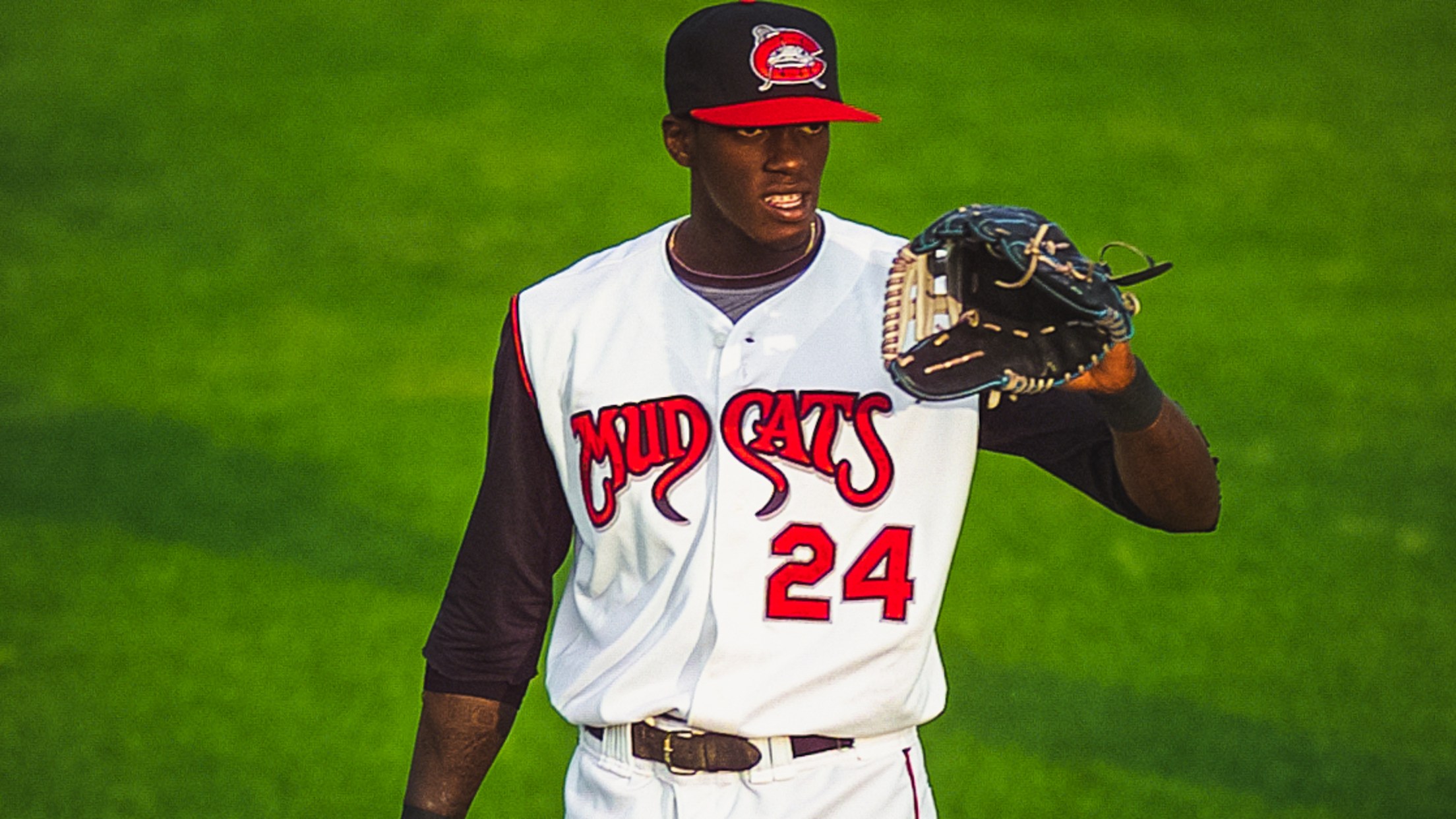 Cameron Maybin with the 2008 Carolina Mudcats
NIKOLAUS
The Players Alliance roster features several former Mudcats including Maybin (2008 Mudcats), Quintin Berry (2011 Mudcats), Devin Williams (2018 Mudcats), Monte Harrison (2017 Mudcats), Corey Ray (2017 Mudcats), Troy Stokes Jr. (2017 Mudcats), Dillon Thomas (2018 Mudcats), and Travis Demeritte (2016 Mudcats).
That extensive list of former Mudcats also includes catcher and utility man Zavier Warren who played for Carolina during the 2021 season.
"My involvement (with the Players Alliance) started the year I was drafted," said Warren. "The Players Alliance reached out and invited all of the African-American players from that draft (2020) to join a Zoom call with guys like Curtis Granderson and Dusty Baker. They let us know that we could contact them if we ever needed anything. They also let us know about the history and goals of the Players Alliance program."
"I thought it was important to join mainly because many of these guys have done what I'm hoping to do," added Warren. "Their guidance is very helpful in helping me achieve my goal of making the big leagues. It's great to have a network of guys to lean on and reach out to, especially other Black players."
The Brewers selected Warren in the third round of the 2020 MLB Draft out of Central Michigan. He was primarily an infielder in college but was drafted by the Brewers as a catcher. Warren would later make his professional debut in 2021 with the Mudcats and split his playing time playing in the infield and behind the plate. He sees himself as a utility player moving forward, but is eager to continue on the catching path.
"There haven't been many Black catchers," said Warren. "It's a small group of guys, and I want to see if I can join that group of big-league catchers. I think it can be impactful for me to make it as a catcher and maybe inspire a kid that might look like me to pursue that position as well."
"That's where I hope I can make an impact with the Players Alliance too. A big part of what they do is getting kids involved in the game at an early age."
Wishing a very happy birthday to Zavier Warren 🎉 pic.twitter.com/yKVdqUhIU8

— Players Alliance (@PlayersAlliance) January 8, 2022
Warren appeared in 53 games and hit .251/.374/.471 with a .845 OPS, eight doubles, 10 homers and 30 RBI with the Mudcats in 2021. He later finished the season with High-A Wisconsin where he would hit .267/.357/.400 with a .757 OPS over 36 games.
Warren was also one of several top prospects selected by the Brewers to participate in "Build-Up Camp" and early Spring Training ahead of the 2022 season.
Read More about 2022 Build-Up Camp