Here is a link to the original story on the team's website.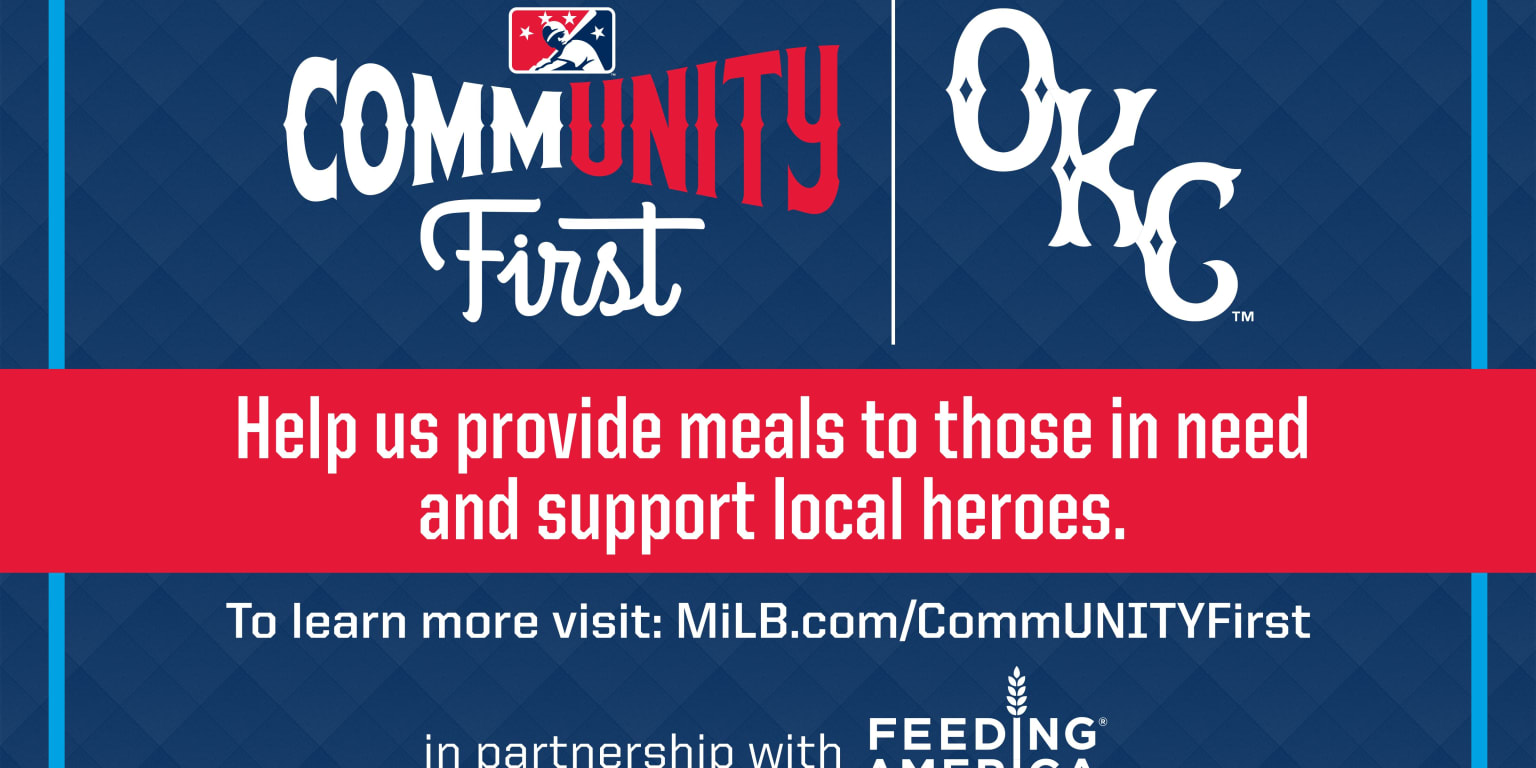 OKLAHOMA CITY – The Oklahoma City Dodgers Baseball Foundation, in conjunction with Minor League Baseball and Feeding America, is participating in the new CommUNITY First campaign, aimed at helping fight hunger while also recognizing frontline workers battling against the COVID-19 pandemic.
From now through May 31, fans can visit milb.com/CommUNITYFirst to donate and select the community they want to support. All proceeds pledged to Oklahoma City will be given to the Regional Food Bank of Oklahoma.
For every $10 donated, the Oklahoma City Dodgers and OKC Dodgers Baseball Foundation will provide one ticket to a local first responder and/or frontline worker during the 2020 or 2021 baseball season through the team's Community Night Out program. Between 2018-19, approximately $60,000 was raised through Community Night Out to provide 6,000 tickets to families and individuals in need.
Fans are encouraged to donate on Giving Tuesday, May 5, and use #MILBCommUNITYFirst and tag the OKC Dodgers Baseball Foundation (@OKCDBFoundation) on social media to show support.
"At this time it's especially important to recognize community victories, and we see this as a true win-win situation," said OKC Dodgers Baseball Foundation Executive Director Carol Herrick. "Not only does this program allow us to provide for those in need, but we can also say 'thank you' to those who are doing their best to fight this pandemic."
Per Feeding America, an estimated additional 17.1 million people will experience food insecurity within the next six months. As a result, Feeding America is projecting a $1.4 billion shortfall during that time.
"In times of uncertainty, coming together to help others is crucial to the health, well-being and stability of our local communities," said Minor League Baseball President & CEO Pat O'Conner. "With the support of our fans and through the Feeding America network of food banks, we want to do our part to continue to fight hunger across America during this pandemic. When it is possible to hold games once again, our teams will provide local heroes across the country with unforgettable experiences in our ballparks."
For more information about the CommUNITY First campaign or the Oklahoma City Dodgers Baseball Foundation, visit okcdodgers.com or call (405) 218-2104.