Here is a link to the original story on the team's website.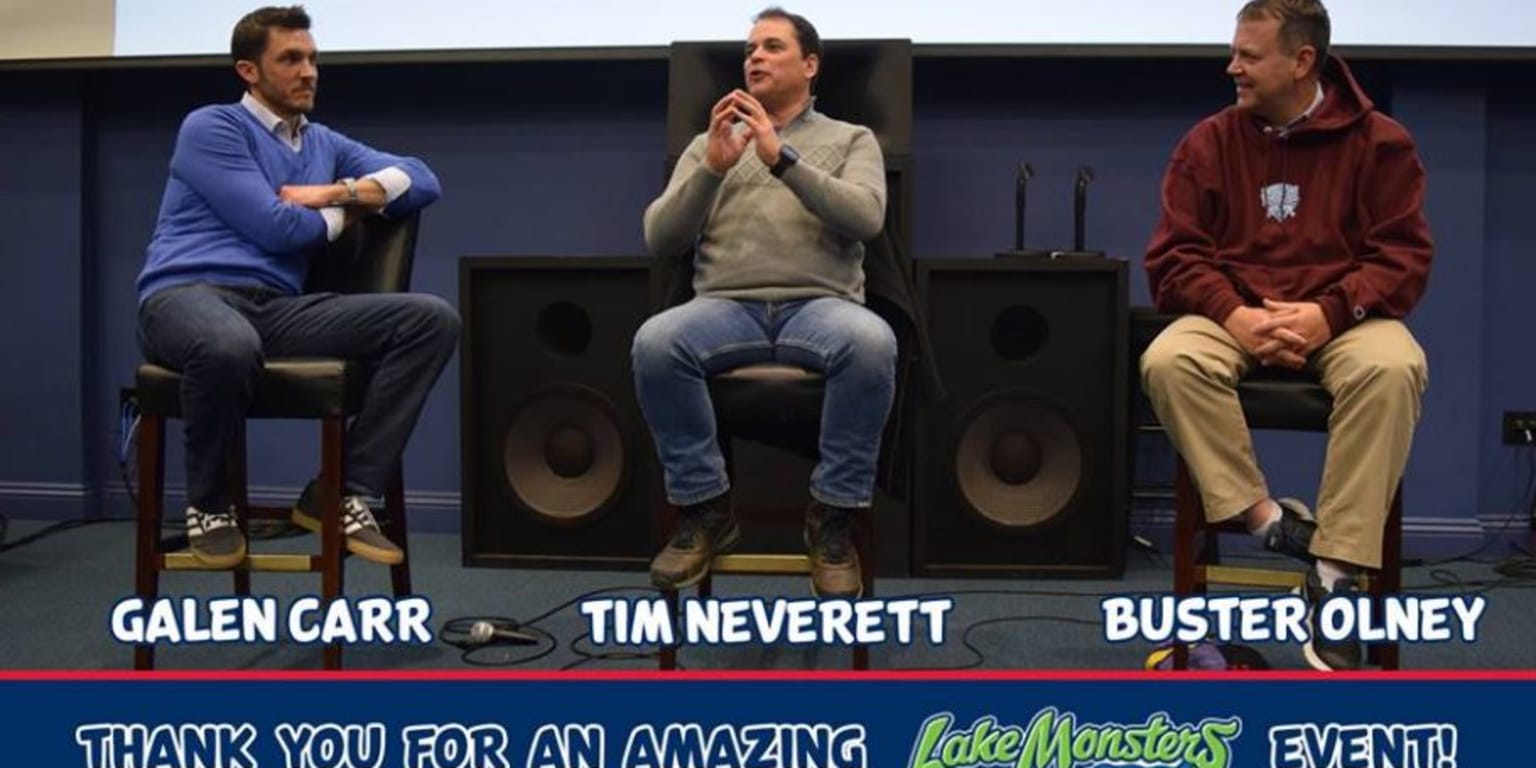 BURLINGTON, VT — The Vermont Lake Monsters are pleased to announce that $2,375 was raised for Vermont Community Foundation during the January 26th Winter Warmer, which featured speakers from the world of baseball in an interactive audience format.
"This event is a fantastic way for the Lake Monsters to continue the dialogue of baseball during the off-season, in a format that is both entertaining, but also allows us to raise monies for a deserving local community group", says Vermont Lake Monsters General Manager Joe Doud.
This year's event featured ESPN's Buster Olney, Los Angeles Dodgers Director of Player Personnel Galen Carr, and Dodgers Radio Network play-by-play announcer Tim Neverett. Hosted at the Film House at Main Street Landing in Burlington, roughly 150 people attended the two hour-event, where audience questions were answered by the three-person panel.
Vermont Community Foundation was established in 1986 as a permanent source of support for the state. They are a family of hundreds of funds and foundations created by Vermonters to serve their charitable goals.