Here is a link to the original story on the team's website.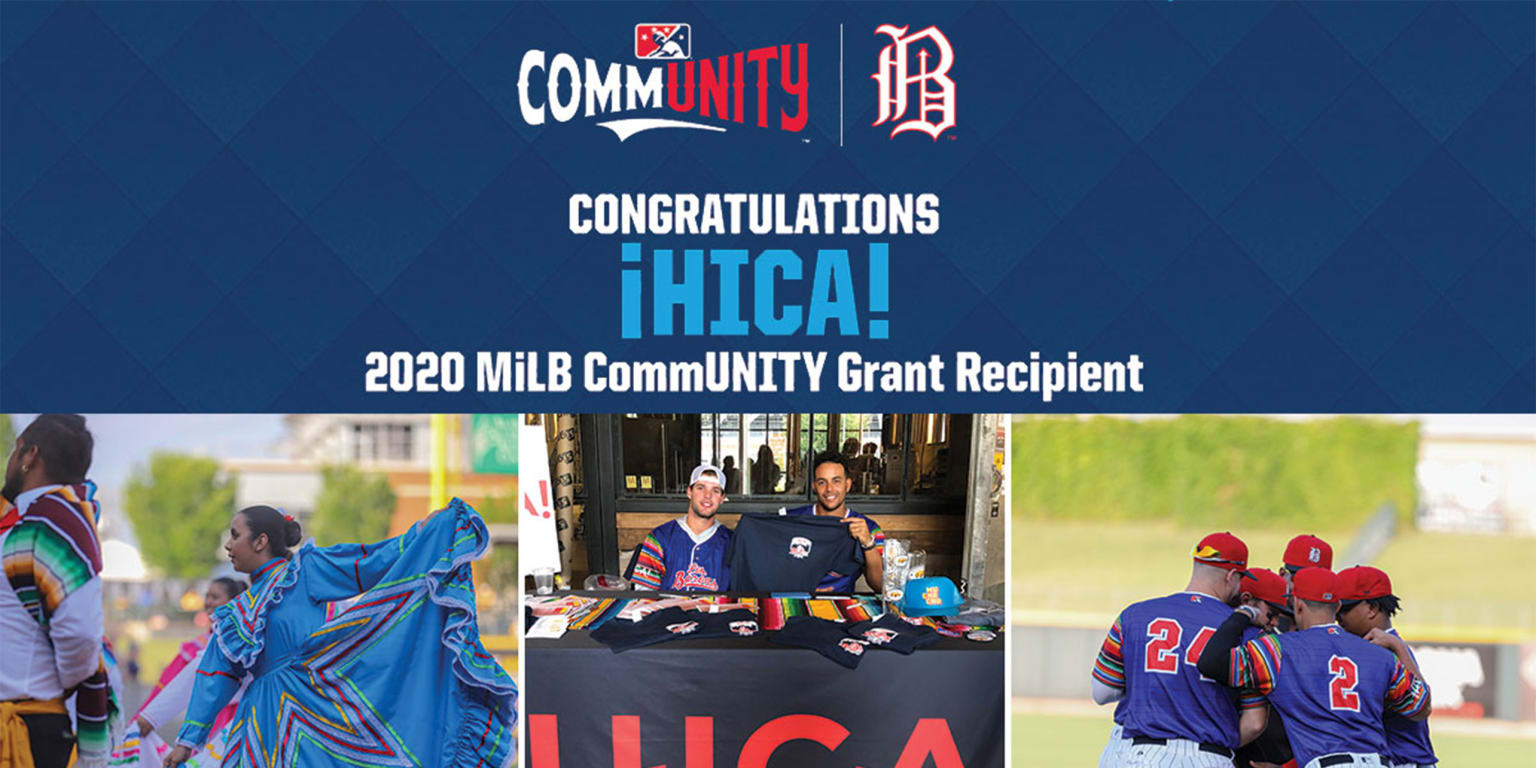 BIRMINGHAM, Ala.– Minor League Baseball (MiLB) announced today that the Hispanic Interest Coalition of Alabama (¡HICA!), a long-time partner of the Birmingham Barons, will receive a $500 grant on behalf of MiLB Charities.
The new MiLB CommUNITY grant recognizes five nonprofit organizations from across the nation that support diversity within their local MiLB community. Grant recipients show dedication to promoting unity, understanding, acceptance, and inclusion in their community through impactful programs.
"¡HICA! Is beyond honored to receive this gift from MiLB," said ¡HICA! Executive Director Isabel Rubio. "Our partnership with the Birmingham Barons is a real treasure- we love the opportunity to bring communities together through such an American institution as baseball. Thank you for recognizing our work."
Founded in 1999, ¡HICA! Focuses on community development and advocacy for Latino and immigrant families in Alabama. It offers economic development, citizenship and naturalization, family, and civic engagement programs that assist families transition to life in America as well as helps them become an integral part of their local communities. The Barons partner with ¡HICA! annually for Los Barons night at Regions Field. The night includes specialty jerseys, dancers, and bands as a way to celebrate Latino culture and raise awareness about ¡HICA!'s mission. Los Barons night has been a prominent night in the Barons season since 2013.
"¡HICA!'s work bridges cultural gaps in our community while providing resources for Latino and immigrant families to grow and thrive," said Birmingham Barons General Manager and President Jonathan Nelson. "We value our long-term partnership with them and are excited to see them recognized for their hard work."
The four additional MiLB CommUNITY grant recipients include Dreams Go On (Altoona Curve), Charleston Hope (Charleston River Dogs), the Young Black Leadership Alliance (Charlotte Knights), and the El Pasoans Fighting Hunger Food Bank (El Paso Chihuahuas).